"Welcome to Our Customer Family!"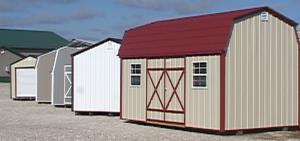 In 2005 the original owner was looking to start a home based family business. He wanted to do something he had done before. So naturally he thought of carpentry since his father was a contractor and he grew up swinging a hammer. Portable Buildings came up as an option, which is what he eventually settled on.
Current River Buildings' vision was from the beginning and continues to this day to be to provide our customers with superior service and quality buildings that will last for many years to come. This is what has made our business grow each year since it began. This is also the reason we continue to receive so many repeat customers for which we are extremely grateful and sincerely appreciate.
Standard Features:
We do not have a ten page warranty in fine print that is difficult to understand. We believe we have something better…"Personal Guarantee from the desk of Joe Yoder". We have always done business on a handshake and will continue to do so. Our business is built on Honesty, Integrity, & Customer Service. We will stand behind every building that goes out the door on Workmanship, Quality Construction and Quality Materials. Whether it's 5 years or 25 years, we are here to stay in business and take care of you.
Doing business with someone is more than exchanging money for a product. It's all about relationships. We want you to know that after we've delivered your building, we want our relationship to continue so we can be friends for many years to come.
Owners: Joe Yoder & J.D. Coblentz
Current River Buildings
---
Check Out Our Promo Video Here!
---
We Can Customize Any Building Style!
That's right! We customize any building style. We can customize any building ranging from size 8×8 to 16×40. You have many options in which to choose such as windows, electrical packages and bubble wrap insulation just to name a few.
---
Buy or Rent To Own!
Our Rent to Own Program is an easy, no hassle program. It usually takes about 20-30 minutes to do a contract. When you rent from the storage unit uptown, you get only storage. When you rent-to-own, you're investing money in a building that will be yours in only three years! Rent-to-own…Simple. Easy.
No early payoff penalty
No credit checks
Flexible payment options – Auto Pay – Online – By Phone – By Mail
No obligation to keep your building
We encourage you to save money – Pay off as soon as you can. It's a great way to get your building when you need it without having to come up with the money to pay for it up front.
---
Garden Shed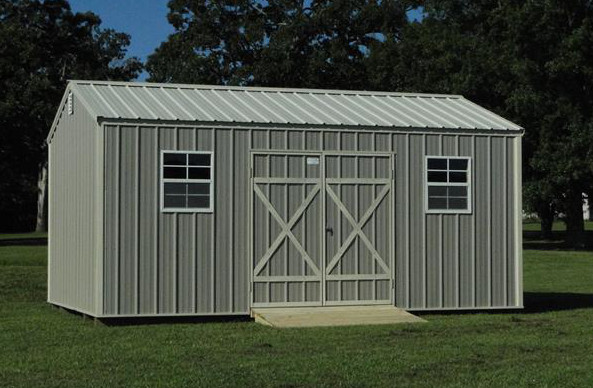 (Sizes Available 10′ x12′ – 14'x40′)
10×12 & 10×14 have only one window
---
We Deliver!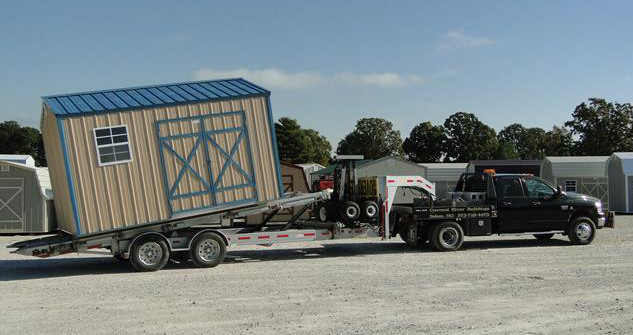 You'll never need to worry about bringing home and setting up your new building – let the professionals take care of it for you!
---
Worried About Your Yard?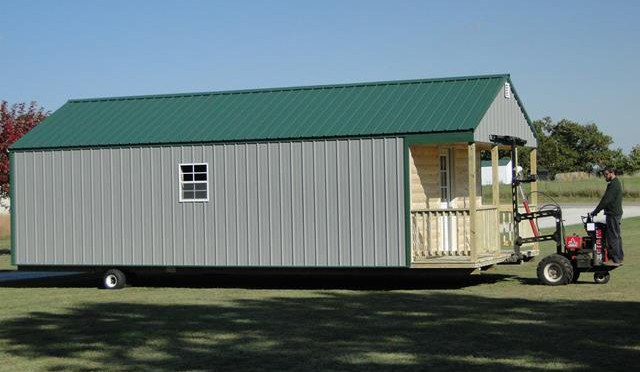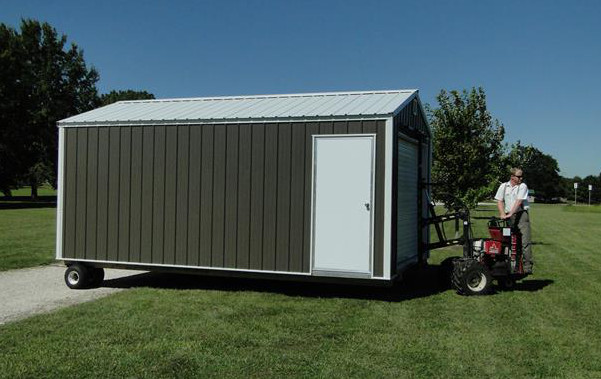 With a trailer designed for the job, we can minimize our impact on your property.
Our little "mules" can help reduce weight and ruts when placing your new building in place.
---
Dealers & Locations
Classic Building Sales
2848 S. Hwy. 19
Salem, MO 65560
Ph: 573-739-4003
Green's Portable Buildings
21200 Hwy. 17 North
Waynesville, MO 65583
Ph: 573-774-2763
Family Center
1200 E. Hwy. 72
Rolla, MO 65401
Ph: 573-364-9300
Village Motors
655 E. Springfield Rd.
Sullivan, MO . 63080
Phone: 573-468-5269