"Welcome to Our Customer Family!"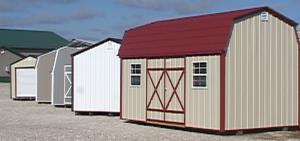 In 2005 I was looking to start a home based family business. I wanted to do something I had done before. So I naturally thought of carpentry since my father was a contractor and I grew up swinging a hammer. Portable Buildings came up as an option, which is what we eventually settled on.
Our vision has always been to provide you with real customer service and a quality building that will last you for many years to come. This is what has made our business grow by over 50% each year since we began. This is also the reason we are getting so many repeat customers.
Standard Features:
We do not have a ten page warranty in fine print that is difficult to understand. We believe we have something better…"Personal Guarantee from the desk of Elmer Miller". We have always done business on a handshake and will continue to do so. Our business is built on Honesty, Integrity, & Customer Service. We will stand behind every building that goes out the door on Workmanship, Quality Construction and Quality Materials. Whether it's 5 years or 25 years, we are here to stay in business and take care of you.
Doing business with someone is more than exchanging money for a product. It's all about relationships. I want you to know that after I've delivered your building, I want our relationship to continue so we can be friends for many years to come.
Elmer Miller, Owner
Current River Buildings
---
Check Out Our Promo Video Here!
---
We Can Customize Any Building Style!
That's right! We customize any building style. We can customize any building ranging from size 8×8 to 16×40. You have many options in which to choose such as windows, electrical packages and bubble wrap insulation just to name a few.
---
Buy or Rent To Own!
Our Rent to Own Program is an easy, no hassle program. It usually takes about 20-30 minutes to do a contract. When you rent from the storage unit uptown, you get only storage. When you rent-to-own, you're investing money in a building that will be yours in only three years! Rent-to-own…Simple. Easy.
No early payoff penalty
No credit checks
Flexible payment options – Auto Pay – Online – By Phone – By Mail
No obligation to keep your building
We encourage you to save money – Pay off as soon as you can. It's a great way to get your building when you need it without having to come up with the money to pay for it up front.
---
Garden Shed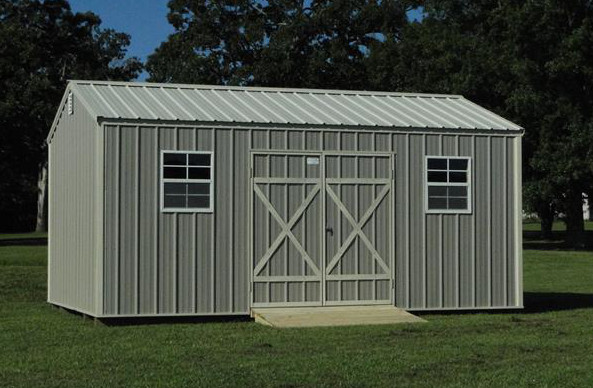 (Sizes Available 10′ x12′ – 14'x40′)
10×12 & 10×14 have only one window
---
We Deliver!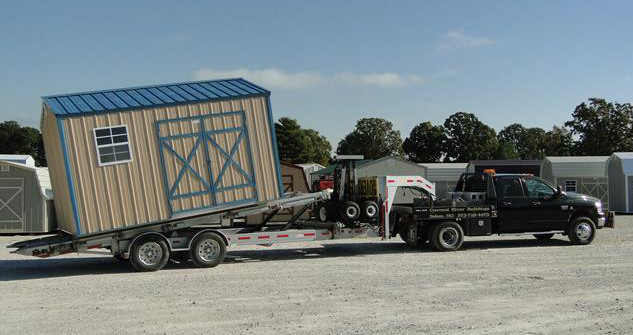 You'll never need to worry about bringing home and setting up your new building – let the professionals take care of it for you!
---
Worried About Your Yard?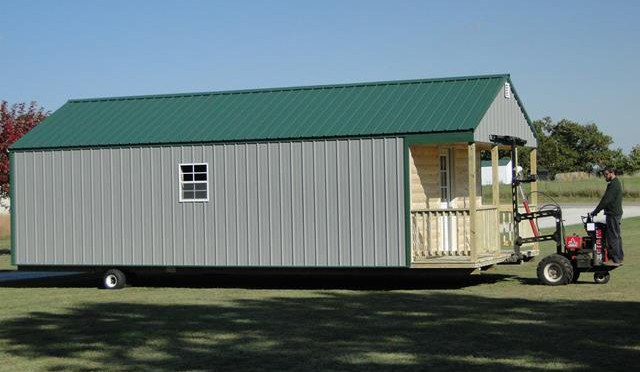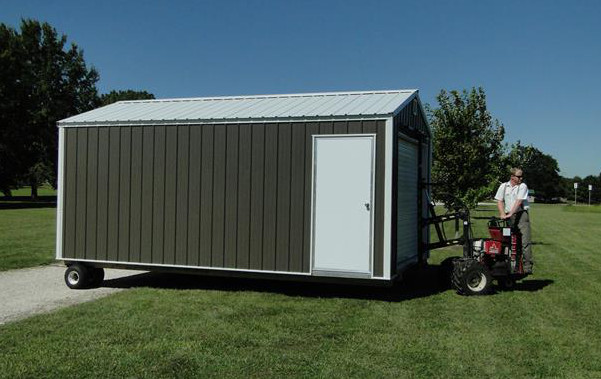 With a trailer designed for the job, we can minimize our impact on your property.
Our little "mules" can help reduce weight and ruts when placing your new building in place.
---
Dealers & Locations
Classic Building Sales
2848 S. Hwy. 19
Salem, MO 65560
Ph: 573-739-4003
Green's Portable Buildings
21200 Hwy. 17 North
Waynesville, MO 65583
Ph: 573-774-2763
Family Center
1200 E. Hwy. 72
Rolla, MO 65401
Ph: 573-364-9300
Village Motors
655 E. Springfield Rd.
Sullivan, MO . 63080
Phone: 573-468-5269